#TipTuesday :: Cabinet Hardware
There are a few common questions our customers have when they come into our store to pick out hardware for their blank cabinets. When to use a knob or pull? How long should the pull be or should there be two on the drawer? What size knob? Where should it be placed? All of these are good questions, and luckily…we have answers, although the option is entirely up to the customers personal preference.
When to use a knob or pull?
The most common style we see if using both knobs and pulls is pulls on the drawers and knobs on the doors.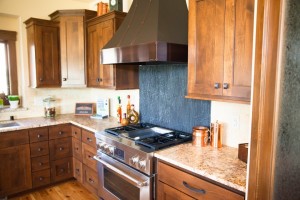 ---
How long should a pull be for the extra long drawers, should there be two?
Drawers larger than 18 in. typically need two knobs or pulls. If using two knobs or pulls, they should be set roughly 1/6th of the drawer length from each end.
If you would rather go with a style that offers different size pulls, we suggest picking out a length that is roughly 1/3 of your drawer.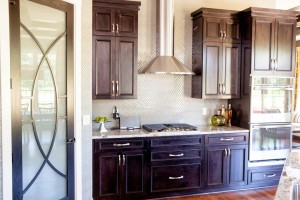 ---
What size knob?
For average size cabinets choose knobs that are either 1 in. or 1 1/2 in. in length.
---
Where to place the knob and/or handle?
Single pulls and knobs on drawers should be laterally centered and slightly higher than the vertical center. If they are exactly centered, they will appear lower than centered from standing height.
Never place a knob in the corner of a door, imagine the door length divided into four quarters and try to keep the knob in the middle two quarters.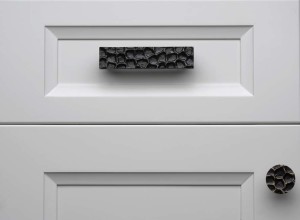 https://www.hardwaregallery.com/wp-content/uploads/2015/07/20130814_Neus_1096.jpg
680
1020
hardwaregallery
https://www.hardwaregallery.com/wp-content/uploads/2015/06/HGLOGO-NEWcolor.png
hardwaregallery
2015-07-20 15:31:19
2019-01-23 15:18:14
#TipTuesday :: Cabinet Hardware