Sparkle [

spahr

-k

uh

l] verb:
brilliance,

liveliness,

or

vivacity.

a

sparkling

appearance,

luster,

or

play

of

light.
Brilliance, liveliness or vivacity? Everyone wants their home to be brilliant. Are you ready to accent your home with some of our favorite sparkle knobs from Neu's Hardware Gallery?
Polished chrome to Swarovski crystal knobs, pulls and door handles, this eye catching hardware will brighten your space with just the right amount of bling. Add some beauty and liveliness and make your favorite space sparkle! 
Check out some of the Hardware Gallery's favorites below:
TopEx Design is a supplier of high quality European manufactured decorative products. Whether you are looking to complement a contemporary or transitional environment Topex cabinet knobs and pulls will provide that elegant finish to your décor.
Pleasing to the eye and welcoming to the touch, the Hamilton Sinkler architectural hardware collections are designed to complement a lifestyle of grace and ease.
Carpe Diem has a magnitude of collections that represent diverse themes found in Classical, Eastern, Asian, Renaissance, Tropical and Mission. The Carpe Diem logo was chosen because it represents new life.
Cal Crystal offers beautiful quality hardware that will match and give any kitchen or bathroom a unique look. They offer many different finishes and styles.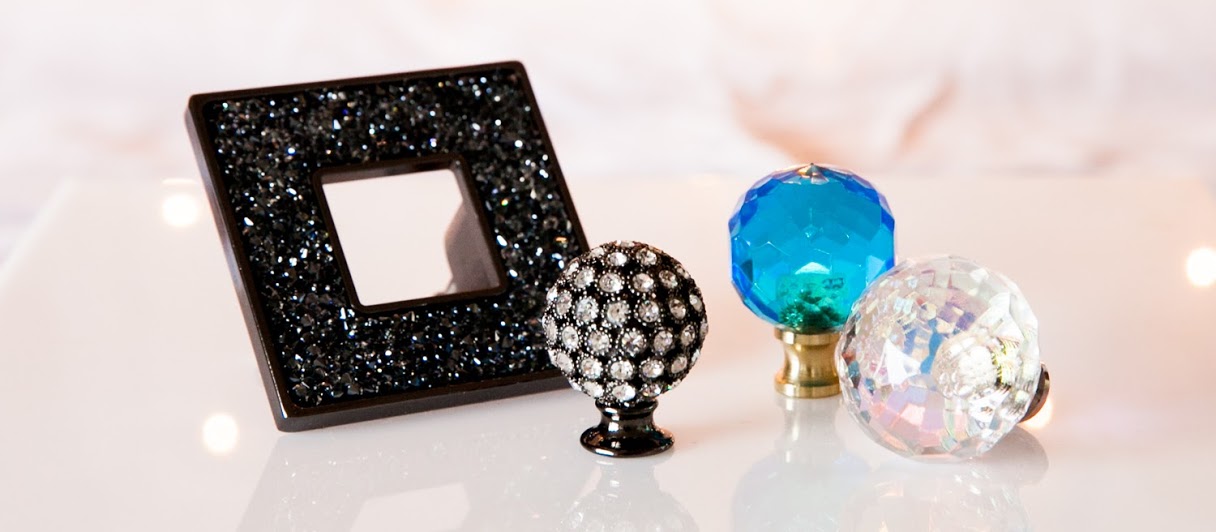 1
TopEx Design pull shown in black.
2
TopEx Design knob shown in black.
3
Cal Crystal knob shown in brass.
4
Cal Crystal knob shown in satin nickel.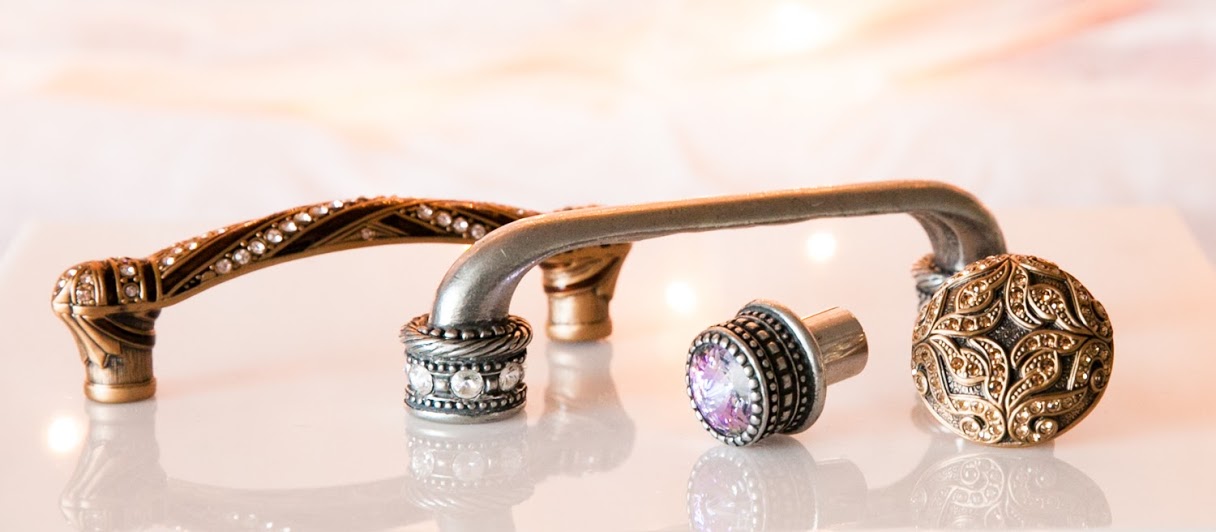 1
Edgar Berebi pull shown in gilded mercury.
2
Carpe Diem pull shown in satin.
3
Carpe Diem knob shown in satin.
4
Edgar Berebi knob shown in gilded mercury.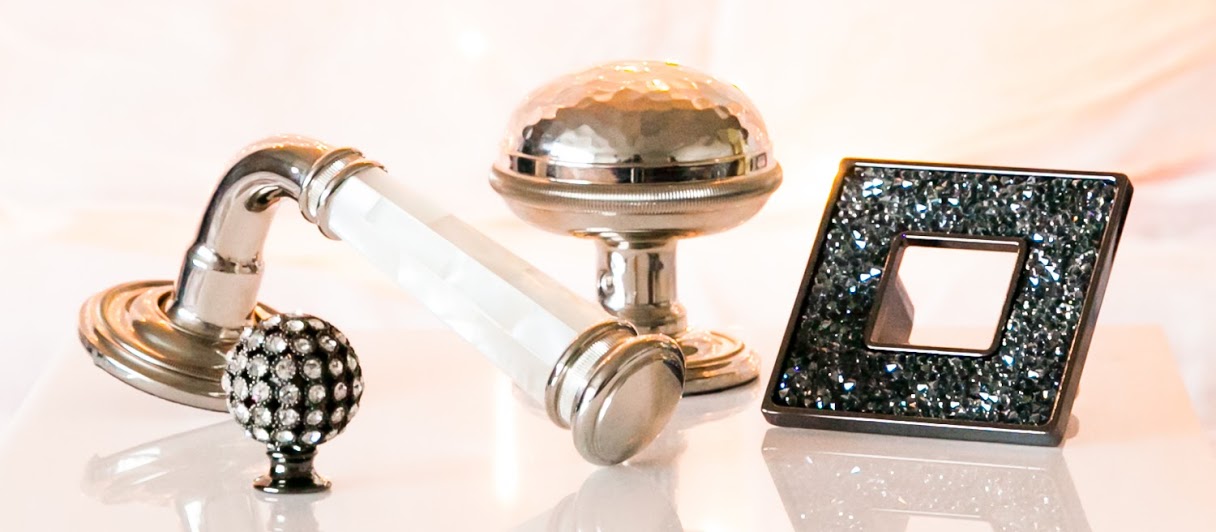 1
TopEx knob shown in black.
2
Hamilton Sinkler door handle shown in silver.
3
Hamilton Sinkler door knob shown in silver.
4
TopEx pull shown in black.